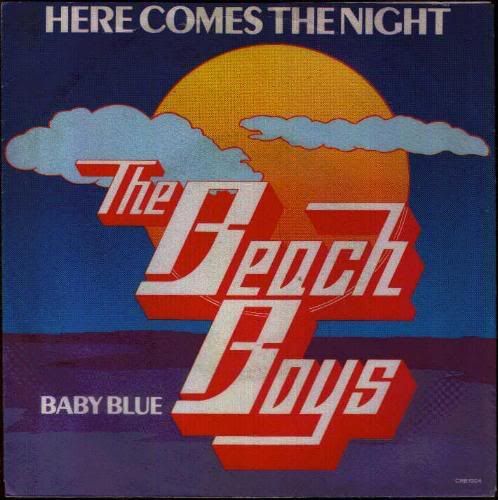 The Grateful Dead did one, so did the Rolling Stones, but one of the most unlikely bands to ever crank out a disco song is The Beach Boys. This thing has Mike Love's smell all over it. Just as he didn't get that songs about hot rods were going out of style well after Rubber Soul was released, he apparently didn't notice that disco was on it's last gasp as well. It may be disco, but hey, it's The Beach Boys, so it's actually pretty catchy. For your listening pleasure I've included three different versions.
Here Comes The Night (Original)
- This is the original non-disco version of the song, a stripped down, bare bones rhythm and blues affair. This is off of
Wild Honey
, which is an amazing album top to bottom.
Here Comes The Night (Radio Edit)
- This is a 4-minute version I have from a compilation called
The Platinum Collection
. I assume this version was intended for radio.
Here Comes The Night (Full Version)
- And here we have the big daddy 10-minute version, which was definitely intended for the coked out disco bunnies at Studio 54 to shake their groove thangs to. This full version was released as a single, (which you can find at most record stores for a couple bucks) and it was also included in its entirety on the
L.A. (Light Album)
. This is definitely not the most solid of Beach Boys albums, but it should be noted that there are some Dennis Wilson gems to be had.